Social Media Management Service
We are living in a digital age and every business owner is looking to leverage the new and effective marketing strategies available today. Social media is one platform which is proving to be very valuable to businesses. The major reason why social media is so important today is the large audience the platform provides. Research shows that 3.2 billion people across the globe are using social media today, with 11 new users registering on popular social media platforms every second. Based on the statistics, we understand why every business owner wants to exploit the social media market.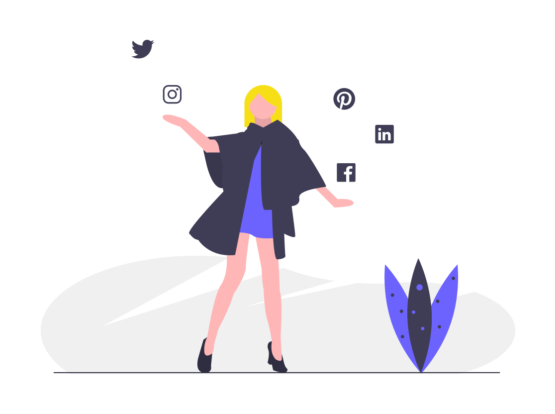 Strong social media presence means great exposure for your brand, which translates to more sales and profit. However, managing social media accounts, especially for business owners, may be quite difficult. That is why it is advisable to employ the services of a social media management service to work on behalf of your company. With proper social media management, you can increase interactions you're your target market and build a strong online reputation.
If you are looking to exploit the large online market and conduct effective social media marketing campaigns, you can rely on our service to make the process super easy.
We are dedicated to providing quality social media management services to help companies exploit the online market. Working with a professional service like ours, you will get the most out of social media, and save the time you would otherwise spend running your own marketing campaigns.
We provide the following services:
Managing multiple social media accounts. We will manage all your company's social media accounts across all the popular social media platforms like Facebook, Twitter, Instagram, LinkedIn, et al.
We also analyze your social engagement to know how your campaigns are performing in the market.
We monitoring your comments and messages on social media platforms and providing prompt responses.
Creating social media posts to push your brand online and increase your social media authority.
Why are you looking for fixed pricing? Give us some simple info, we will offer you affordable price as per your need.
Social media platforms are very popular today, and are important in the business landscape. Online businesses can use social media platforms to enhance brand awareness and increase interactions with target audiences. If you are interested in exploiting social media in your online marketing campaigns, you can subscribe to our service for quality delivery. Contact our 24/7 available customer service today to subscribe to the service.